Villa Mia
Villa Mia is the epitome of luxury and comfort, and it's perfect for special events, including weddings. This 5-bedroom beachfront villa is located in the heart of Chaweng, one of the most popular areas of Koh Samui, yet it is situated in a peaceful part of the city, providing the best of both worlds for those looking for a balance between a private villa and a central location.
With its beautiful design and breathtaking views of the ocean, Villa Mia is an idyllic setting for your special day. The spacious lawn and large beachfront area provide the perfect backdrop for your vows and celebrations, while the stunning sunsets will make your wedding day truly unforgettable. Whether you're looking to host a small and intimate wedding or a grand celebration, Villa Mia is an ideal venue for weddings of all sizes.
The convenience of Villa Mia and its prime location makes it a top choice for couples looking for a wedding venue in Koh Samui. With easy access to local shops, restaurants, and other amenities, your guests will have everything they need within reach. The team at Villa Mia, led by Khun Joy, is dedicated to providing excellent service and ensuring that your stay is as comfortable and memorable as possible. From start to finish, they will work with you to make your wedding day everything you've dreamed of.
So, if you're looking for a beautiful and luxurious wedding venue in the heart of Koh Samui, look no further than Villa Mia. With its stunning beachfront location, spacious lawn, and exceptional service, this venue is the perfect choice for your special day.
Up to 80 guests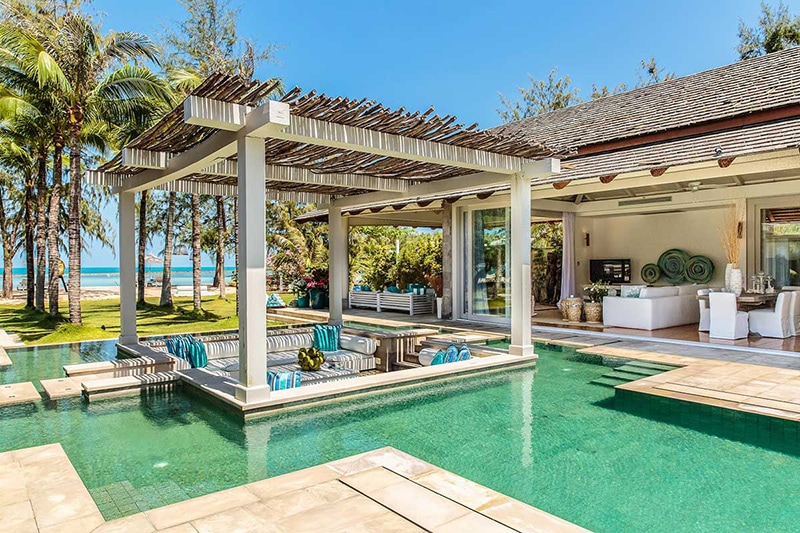 Galleries