Suralai
Suralai is a truly unique and enchanting wedding venue, offering a beautiful blend of modern and charming oriental style design. Nestled on a hill overlooking the breathtaking sea views of Bophut Bay, Cheongmon, and Koh Phangan, this venue is the perfect location for couples who want to exchange their vows surrounded by natural beauty and serenity.
Suralai is ideal for small to medium-sized weddings and events, offering a range of beautiful spaces for your celebration. The long terrace, which overlooks the sea, provides a stunning setting for your vows and is the perfect place to enjoy a romantic dinner with your nearest and dearest. The intimate garden space by the poolside is a lovely setting for a pre-wedding cocktail hour or post-ceremony reception, surrounded by lush greenery and a tranquil atmosphere.
At Suralai, you will be treated to a truly special and memorable experience, surrounded by the stunning views of the sea and the lush greenery of the surrounding hills. Whether you're looking to host an intimate gathering or a more elaborate celebration, Suralai has everything you need to make your special day perfect.
So, if you're looking for a breathtaking wedding venue that combines natural beauty, modern elegance, and charming oriental design, look no further than Suralai. Contact us today and start planning the most special day of your life.
Up to 50 guests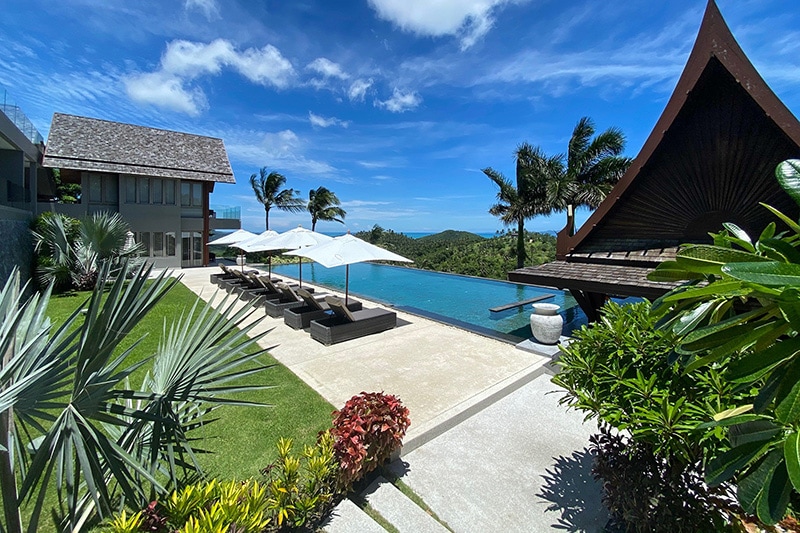 Galleries