Sustainable tropical wedding ideas
Are you planning to have your wedding on one of the most beautiful islands in Thailand, Koh Samui? We have put together some ideas, to help you create an environmentally friendly wedding. That your guests will love and that you'll feel good about after it's all over. Let us know if you think we've missed anything!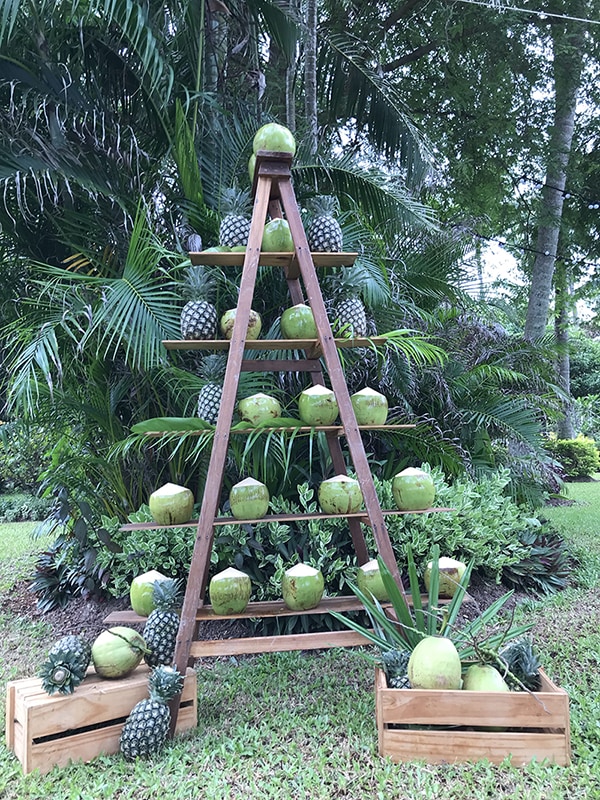 Green Invitations
Are you looking for eco-friendly invitations for your wedding? There are tons of companies out there that offer green alternatives, even if they are more expensive than their traditional counterparts. Look around on Etsy or check local stores to see what's available in your area. You can also buy some small cards and letters to make your own unique invitations. Either way it's easy to be more eco-friendly, when sending out your save-the-dates and invitations. No matter how formal they are.
Eco-Friendly Décor
Your guests will remember your wedding for years to come, so use an eco-friendly approach. For example if you're getting married on a beach, opt for biodegradable products that will leave no lasting impact on nature. Choose sustainable locally available flowers, instead of bouquets made with traditional flowers or imported flowers. Not only will they look just as beautiful, but they'll also leave much less of a carbon footprint.
Water Station
Whether you decide to have a full-fledged green wedding or just an eco-friendly wedding, it's important to think about ways to keep this beautiful island clean. At your reception, there are several easy ways to make small adjustments for an impactful long-term effect. A pretty water station is one of the ideas for zero waste, instead of having hundreds of plastic bottles of water, we could set up a beautiful & creative Water Station in glass canister, display in few options like Mint water, Watermelon water, lemongrass water or Lemon water! Does it not sound good & perfect for a hot day in tropical island?
Give Back by Investing in Charities
Although weddings are occasions to show our love for others, they should also be an opportunity to give back. After all if you want your guests, to leave feeling like they were truly celebrated that day. Why not do something meaningful in their honor? Whether you decide to donate to a cause close to your heart or choose a charity at random, make sure to give back in whatever way feels right. Koh Samui has many organizations that are working with good cause, for example, Samui Elephant Haven, Trash Hero, Dogs & Cats Rescue, Sisters on Samui & more.
Use Dried Leaves Confetti
Dried leaves are one of our favorite new wedding trends. Not only do they look lovely on tables, but they also make for beautiful confetti (try scattering them down your aisle). When you're not using it at your wedding, dried leaves make for excellent mulch!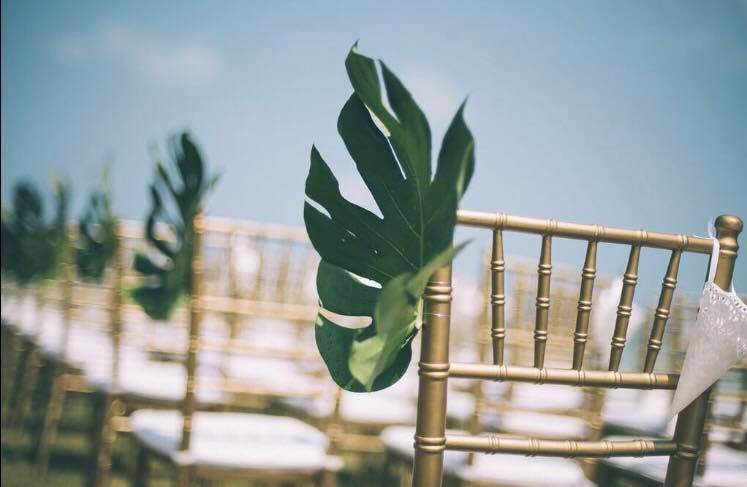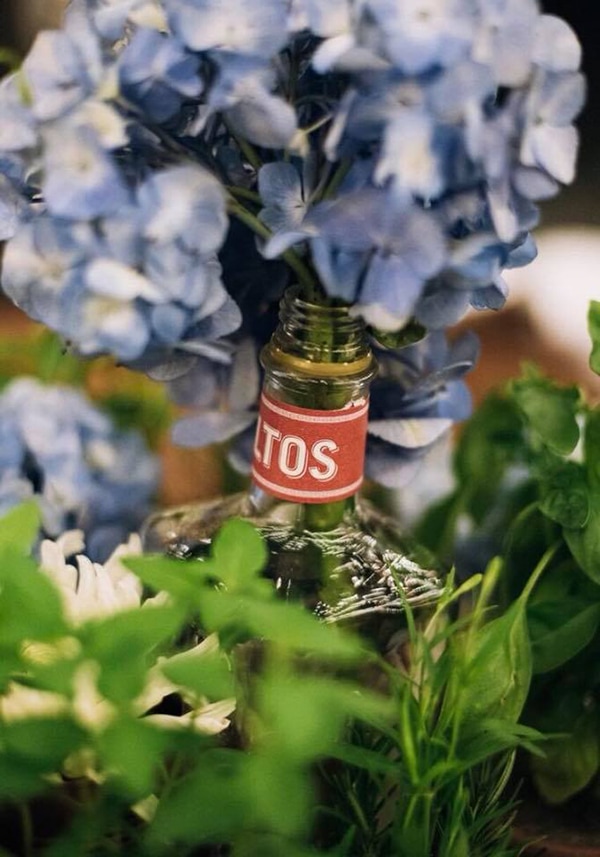 Create DIY Wedding Favors from Materials That Can Be Recycled Afterward
Favors are a must at every wedding, but you don't have to buy one in order to commemorate your special day. Instead you can make your own DIY sustainable wedding favors, from materials that can be recycled after your wedding is over.
Using Local Handmade Product from Local Communities Around Thailand
When you plan your wedding, use local handmade product from local communities around Thailand. Instead of mainstream products that are shipped in from overseas. Not only does it help sustain local business, it's also a great way to help reduce your carbon footprint.  Samui Spice Island has lots of selection for handmade local products from handwoven bags for welcome bags, wicker gift boxes, Gifts ideas to unique accessories like handwoven bamboo earrings!
There are also a lot of local products, that can be put together for welcome bags. Using local products like coconut oil, natural lemongrass mosquito repellant, local sweets and the list go on!
Ideas for sustainable wedding are endless, we can go extra mile to make your wedding most sustainable. Contact us if you want to have a sustainable wedding in Koh Samui.