Creating a dream wedding!
First of all, think big or dream big! This is the chance to have the wedding of your dream in the way you want it to look like and not having to cost the whole earth.  The ideas are endless here and there is never be a too crazy idea when it comes to Elopement! You can get married on the beach in exotic tropical island in Thailand, lush tropical jungle, on a stunning lawn overlooking the sea & sunset view in your private villa in Koh Samui.
All you have to do is to talk to your partner and share wishes that you both have for your dream wedding day, this day is all about two of you so feel free creating it & start making a plan!
Make a Guest List
Start with deciding if you want to have guests at all, if you don't then you can skip to next step!
If you do, you should start by making a guestlist, it might feel difficult as it will be small number of guests, a bit like choosing bridesmaids! You worry that you may hurt someone's feeling but let's put that feeling away and taking advantage of elopement which is It's Your Day! You do what you feel right the most & pick the right people that will make your day the best day ever, and remember, it has to be the day that reflect who you are, not social reason for invite.
After you have final guestlist of who you want to invite you can start picture the elopement in realistic by thinking of locations and activities that they'll be able to join you for in order to see if Thailand is the right destination for you & them.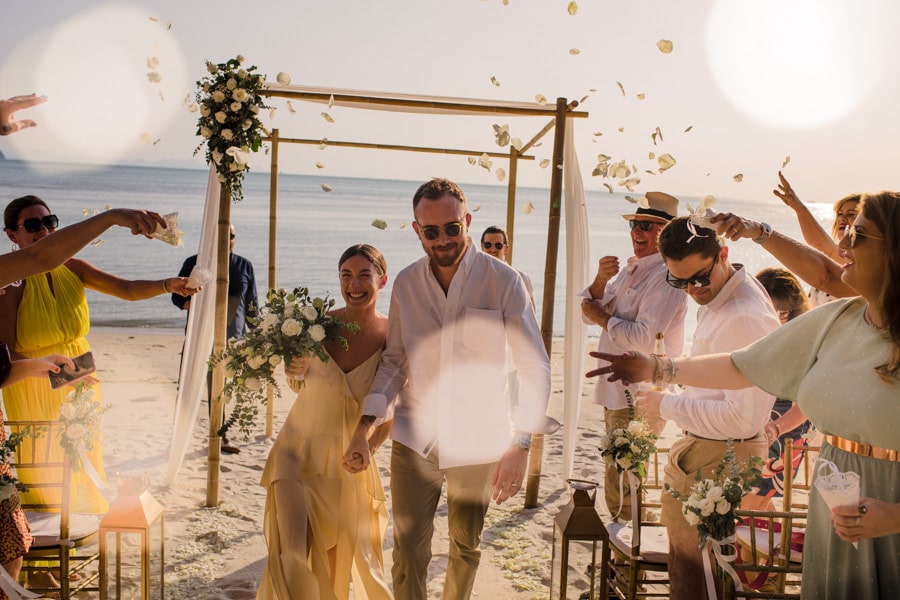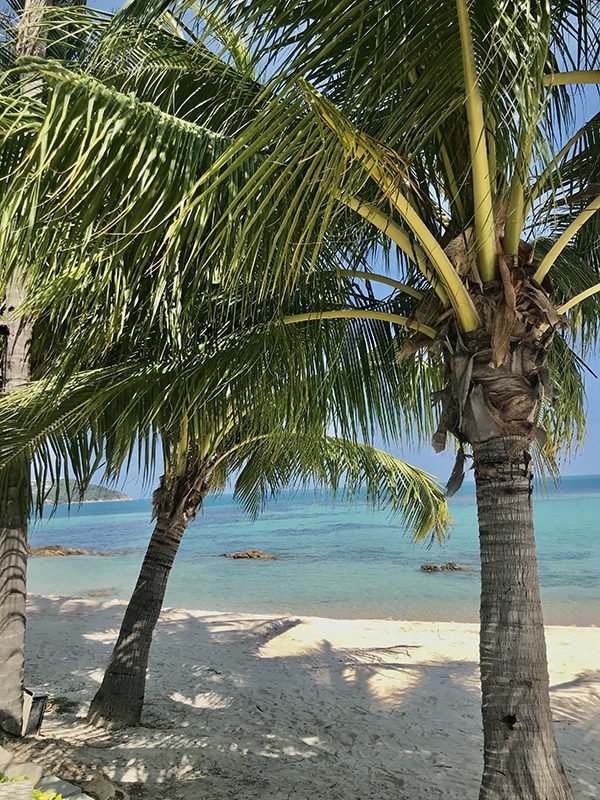 Pick a place
The good thing about elopement is that you have so much freedom to go anywhere that you have been dreaming about and make that wedding dream comes true!
Start by thinking about what kind of setting & landscapes you want to be surrounded by on your wedding day.   Do you see yourself saying I Do on the sandy beach or on the top of mountain or intimate garden or in the jungle? In Thailand we have all options for these landscapes, even on Koh Samui alone you will easily find yourself in these settings also.
After you have the answer of what you want to see and experience on your elopement day, start finding what you're looking for! It can be places that you both love, the place that you proposed, the place you met, the place you had a holiday together, or a completely new place that you both have on your bucket list! Having destination elopement could also be a beautiful & fun experience where you can include all activities that you like and experience that with your partners (Husband/Wife by then!)  it will be like a wedding + honeymoon all in one trip!
Announcing the elopement
Our best advice is do it when you are ready!  There are many ways to do this from holding a casual gathering with some drinks & food surrounded by people you love and announce your elopement.
Or using social media, there are so many options like photo of you holding signage say elopement & date or something like 'We Eloped in Koh Samui 20.2.23'
Or decide to hold a small & simple party or reception to give everyone a chance to celebrate with you back after your Thailand trip.
Hire an Elopement Photographer
We strongly recommend to hire a professional photographer who you feel right with the most. Having a very good photographer is like a good investment, it is where we encourage you to invest on as the result is big. You will get to cherish those beautiful photos and value them as a beautiful experience that are visible, you can share them with your love ones.
When picking the photographer, see their works, it's all about visual, if you like their works and style and their eyes of details then that's a good sign.
Next step, to make sure that you feel comfortable with camera, being comfortable with photographer makes photos look more natural & makes a great story telling. This is your day and imagine giving up on inviting guests and end up having photographer who you do not feel comfortable with? So pick the right one, ask your wedding planner for best recommendation OR set up a zoom call to get to know your photographer would also a good way to break the ice.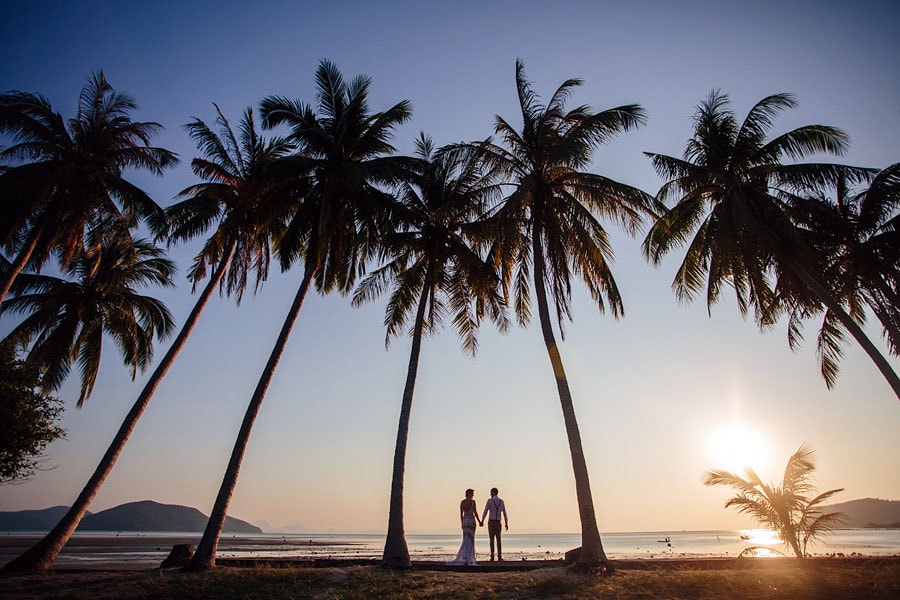 Discuss Your Budget
Have a think about the budget, see what budget you have and what are your priorities, what you want to spend the most on & least.  That way, it will also help in selecting the places, details of wedding element, activities that you will do and being on track with your budget.
Ready to start planning your elopement or intimate wedding in Koh Samui, Thailand? Contact us and start planning your Thailand destination wedding!